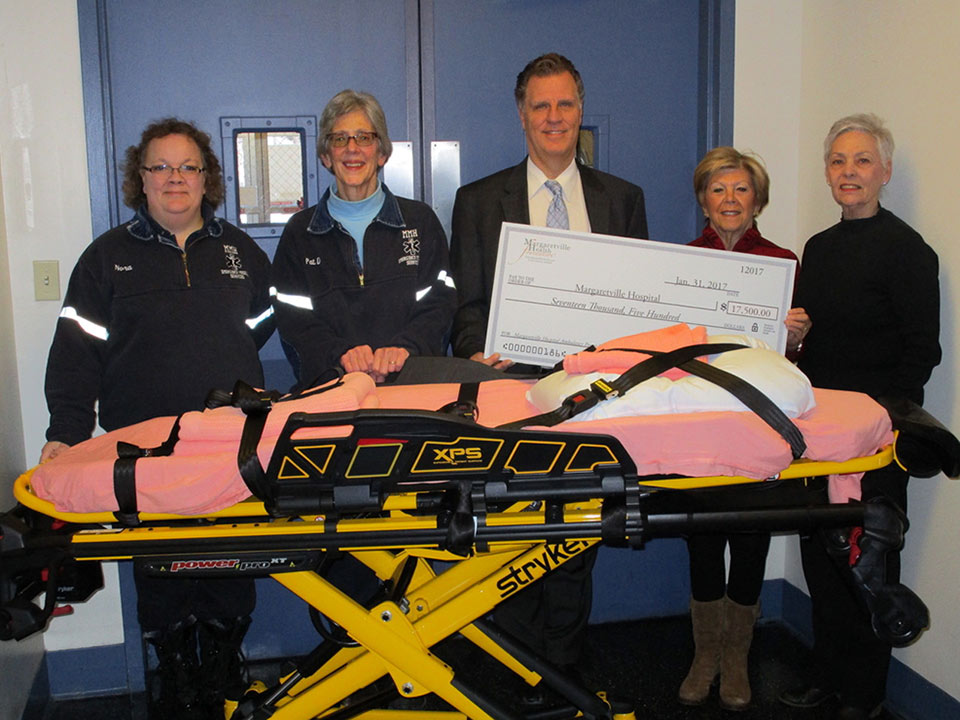 April 4, 2017 | Press
The Margaretville Hospital Ambulance Service has recently been outfitted with a new Stryker Power-Pro XT Stretcher, made possible by the generosity of the Central Catskill community and funded by the Margaretville Health Foundation. This vital equipment will provide patient comfort in transport to the Margaretville Hospital Emergency Room while also reducing injury to the EMS response teams and the ER staff.
Patients will experience better stability and reduced trauma while being placed in and out of the Emergency vehicle. The Power-PRO XT stretcher is also designed to provide ease of use by medical personnel.
Margaretville Hospital Director of EMS and Emergency Management Coordinator Pat Delameter said the new ambulance stretcher was put into service in mid-January. She explained that the stretcher has a full battery backup in the event of a loss of power, features automatic mechanisms to lower head and foot levels and also has size adjustments to improve patient comfort.
The ambulance cot, which cost $17,533, is also designed to dramatically reduce strenuous lifting and the associated risk of back injury. Medical personnel experience frequent spinal loading due to repetitive motions such as lifting, lowering, carrying and bending. This type of stretcher has been proven to reduce spinal loading, resulting in reduced injuries.