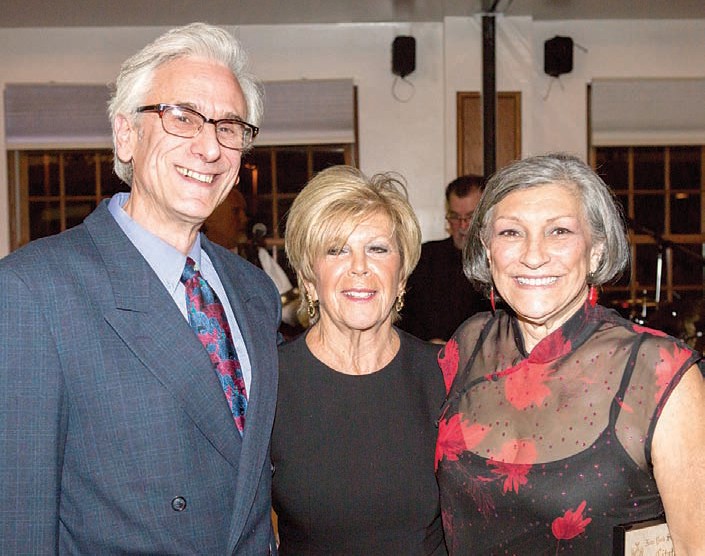 October 11, 2015 | Community, Press
Heather Brighton was presented with Margaretville Hospital's Keene A. Roadman Citizenship Award at Saturday's Harvest Moon.
Ms. Brighton was recognized for her continuing efforts as chair of the Margaretville Health
Foundation. She has served as chair of the Margaretville foundation since 2009.
Margaretville Hospital Board President Carey Wagner made the presentation to Ms. Brighton, who gracefully accepted the award and recalled her work on behalf of the foundation and important roles that the hospital
and Mountainside play in the community.
Ms. Mami-Moore read citations honoring Ms. Brighton. Assemblyman Clifford Crouch and state Senator James Seward
authored the citations. Lew Kolar served as master of ceremonies. also addressed the crowd, as did Dr. Paul Llobet, the hospital's new executive director.
The foundation was started to assist community members who want to leave a legacy through its planned giving program and endowment fund. These gifts are important in helping to sustain the hospital and Mountainside.
Nice turnout
A total of 114 guests turned out for a festive evening at the Hanah Country Resort, as the Auxiliary of Margaretville Hospital and Mountainside Residential Care Center held its annual fund-raising ball.
Karen Kolar, one of the organizers, said the event was very successful, generating revenue from ticket sales, program advertising revenues and donations. Ball proceeds are an important portion of auxiliary's fund-raising efforts. Money raised by the auxiliary is earmarked for purchases or projects that directly benefit the hospital or Mountainside.
The theme for this year's ball was "Starry Night and All That Glitters" and the Hanah dining room was fully decked out to reflect this motif. Blues Maneuver provided musical entertainment.